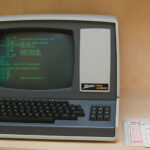 In broad terms, lawtech has developed in three waves.  Each wave has flowed into the next and continued through it.
The Legal Geek Conference is a two-day celebration of legal innovation in London with over 2000 attendees from ...
CodeX FutureLaw brings together the academics, entrepreneurs, lawyers, investors, policymakers, and engineers ...
Law Society of Singapore resources on the future of lawyering in that jurisdiction